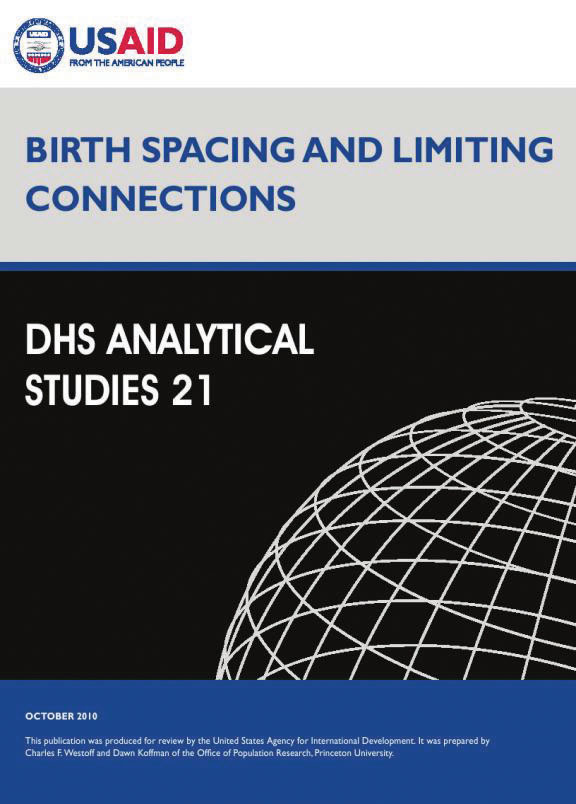 Document Type

Publication Topic(s)

Language

English

Recommended Citation

Westoff, Charles F. and Dawn Koffman. 2010. Birth Spacing and Limiting Connections. DHS Analytical Studies No. 21. Calverton, Maryland, USA: ICF Macro.

Download Citation

Publication Date

September 2010

Publication ID

AS21
Abstract:
Contraception can be used both for spacing and for limiting of births. Because contraceptive use for birth limitation is the driving force for reducing high rates of population growth, a key question is whether the use for spacing leads to the use for limiting. In other words, does spacing behavior eventually result in a desire for fewer births? This report provides estimates of the proportion of Limiters who had been Spacers for 51 developing countries in the DHS program and finds that significant proportions of women who currently limit their fertility were Spacers in the past. Further, although there is no direct evidence that spacing experience reduces the number of children desired, multivariate analysis shows that Limiters who had been Spacers, in addition to being less likely to have had unwanted births, are less likely to have experienced the death of a child, are more likely to have higher education, and are more likely to have been exposed to mass media.