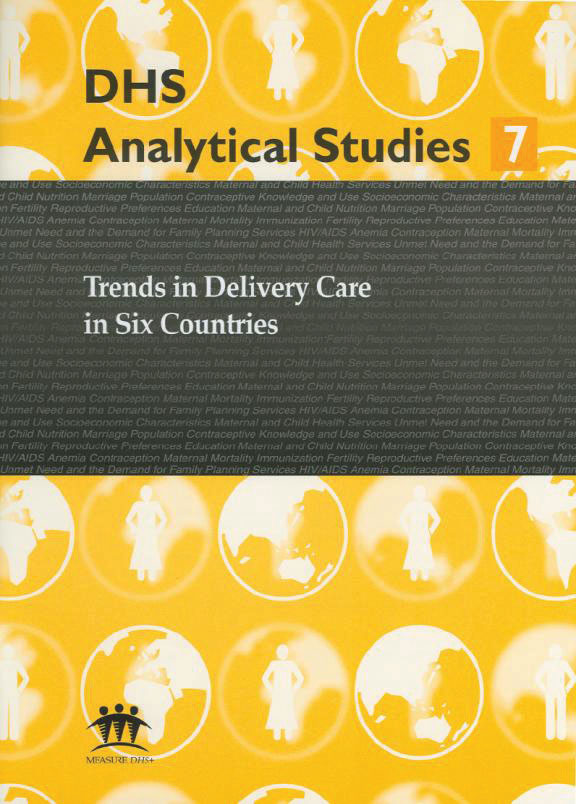 Document Type

Publication Topic(s)

Country(s)

Language

English

Recommended Citation

Bell, Jacqueline, Siân L. Curtis, and Silvia Alayon. 2003. Trends in Delivery Care in Six Countries. DHS Analytical Studies No. 7. Calverton, Maryland, USA: ORC Macro and the International Research Partnership for Safe Attendance for Everyone (SAFE).

Download Citation

Publication Date

September 2003

Publication ID

AS7
Abstract:
Increasing the proportion of deliveries with skilled attendants present is being advocated as the most important step in preventing maternal deaths worldwide. The indicator most commonly used as a proxy for skilled attendance at delivery is the percentage of deliveries attended by a health professional, which has been selected as one of the Millennium Development Indicators for measuring reductions in maternal mortality. The objective of this study is to provide an in-depth understanding of trends in delivery with a health professional over the last decade, across a range of developing countries: Bangladesh, Bolivia, Ghana, Indonesia, Malawi, and the Philippines. In particular, the study analyzes trends in the types of professionals providing services, the place of delivery, and some composite indicators of skilled attendance. Throughout the report, emphasis has been placed on identifying subnational variation in trends by socioeconomic and obstetric characteristics of the women.