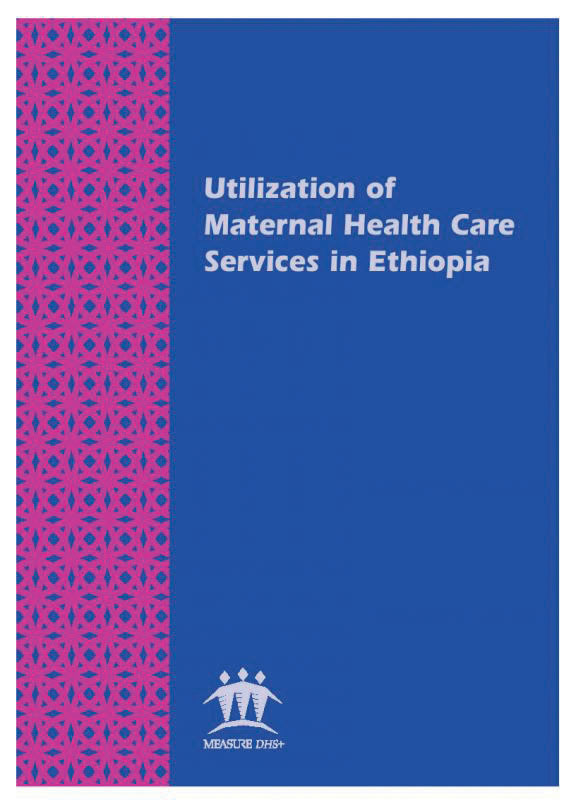 Document Type

Country(s)

Survey

Language

English

Recommended Citation

Mekonnen, Yared and Asnaketch Mekonnen. 2002. Utilization of Maternal Health Care Services in Ethiopia. DHS Further Analysis Reports No. 38. Calverton, Maryland, USA: ORC Macro.

Download Citation

Publication Date

November 2002

Publication ID

FA38
There is no printed copy available to order.
Abstract:
In Ethiopia, the levels of maternal and infant mortality and morbidity are among the highest in the world. The maternal mortality rate in 2000 was 816 per 100,000 live births, and the infant mortality rate was 113 per 1,000. One explanation for poor health outcomes among women and children is the nonuse of modern health care services by a sizable proportion of women in Ethiopia. Previous studies have clearly demonstrated that the utilization of available maternal health services is very low in the country. Several studies in the 1990s have shown that about 25 percent of Ethiopian women received antenatal care and less than 10 percent received professionally assisted delivery care. Despite the fact that maternal health care utilization is essential for further improvement of maternal and child health, little is known about the current magnitude of use and factors influencing the use of these services in Ethiopia. This paper therefore aims to fill this gap using data from the 2000 Ethiopia Demographic and Health Survey (DHS). The purpose of this study is to understand the current status of utilization of maternal health services in Ethiopia by elucidating the various factors influencing the use of these services in the country. It is hoped that the results of the study will improve policymakers' understanding of the determinants of maternal and child mortality and morbidity in the country and serve as an important tool for any possible intervention aimed at improving the low utilization of maternity care services in the country.