Journal Articles
Search our database of 1000's of peer-reviewed journal articles that feature DHS data.
Featured Studies
Featured research topics go beyond a single research paper and often include multiple publications and user-friendly summaries and dissemination materials.
The DHS Fellows Program
Researchers in DHS countries work with DHS analysts to design, analyze, and write a publishable paper.
DHS Analysis Blogs
Read  more about our recent research, innovative methods, and success stories.
Research and Further Analysis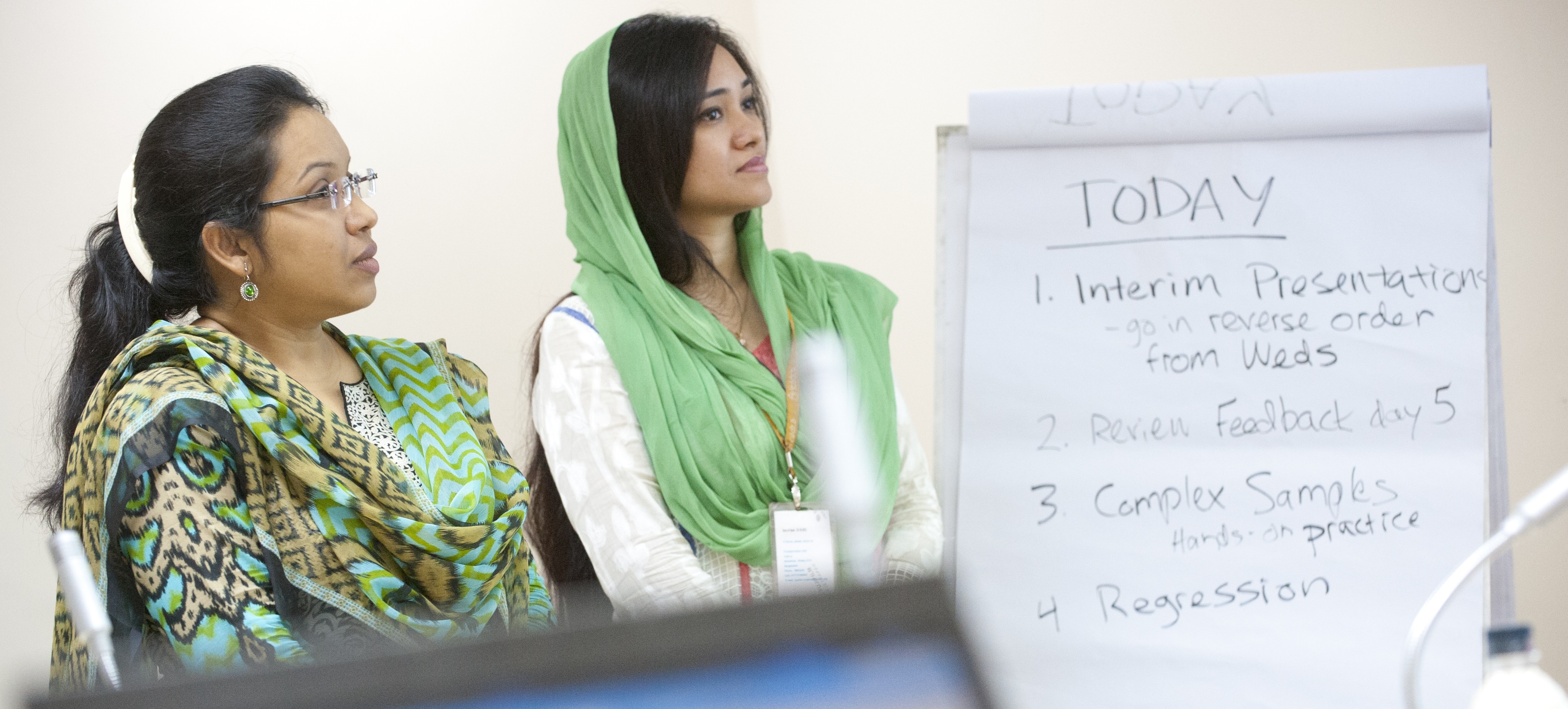 The DHS Program's in-house Research and Analysis team conducts rigorous, timely, and innovative mixed-methods research on topics related to global public health, demography, and social epidemiology. Our team also trains, mentors, and closely collaborates with fellow researchers and stakeholders who are driven to utilize DHS Program surveys and other survey data to inform programs and policies in various countries and contexts.
Visit the publications search for a full list of publications.  Also, go to the  journal articles search for a full list of published journal artilcles that feature The DHS Program data.
DHS Research Reports
Aug 2018
The Association of Deforestation and Other Environmental Factors with Child Health and Mortality
This report uses data from the Demographic and Health Surveys (DHS) conducted in 12 countries in sub-Saharan Africa, Asia, and Latin America and the Caribbean to study the associations between environmental variables and child health outcomes, including child mortality.
Topics: Anemia, Child Health and Development, Geographic Information, Infant and Child Mortality, Malaria, Nutrition
Aug 2017
Hemoglobin Data in DHS Surveys: Intrinsic Variation and Measurement Error
The accurate estimation of anemia is important for tracking and targeting public health interventions.
Topics: Anemia, Child Health and Development, Maternal Health, Nutrition
Sep 2015
The Measurement of Non-Communicable Diseases in 25 Countries with Demographic and Health Surveys
This report provides an overview of NCD data that have been collected by The DHS Program.
Topics: Anemia, Maternal Health
Sep 2012
Anemia as an Impact Measure of ITN Use among Young Children
To investigate the utility of moderate-to-severe anemia as an impact measure of malaria control interventions we analyzed data from countries that had two or more Demographic and Health Surveys or Malaria Indicator Surveys conducted between 2001 and 2011 containing information on insecticide-treated net (ITN) use and hemoglobin levels in children 6-23 months of age.
Topics: Anemia
Dec 1997
Maternal Nutritional Status
This report presents cross-country comparisons of the nutritional status of women who have children born in the five years preceding the survey.
Topics: Anemia, Gender, Nutrition
Jun 1994
Children's Nutritional Status
This report describes the nutritional status in 19 countries surveyed under the first phase of the DHS program (DHS I), as well as differentials in the levels of undernutrition by selected demographic, socioeconomic, and health-related characteristics.
Topics: Anemia, Nutrition