UNDERSTANDING SURVEY STATISTICS
71point4 and the Centre for Affordable Housing Finance in Africa
DHS Program survey data from 10 African countries: Nigeria, Tanzania, Kenya, Ghana, Mozambique, Cameroon, Ethiopia, Senegal, Uganda, and Rwanda 
 
This dashboard was developed at by 71point4 in collaboration with their partner, the Centre for Affordable Housing Finance in Africa (CAHF). "The [CAHF] B40 dashboard displays household, housing and individual characteristics for 10 African countries across the wealth categories of B40, M40 and T20. This gives investors and other stakeholders in the affordable housing development sphere the necessary information to inform product designs that will best suit the needs of the targeted population."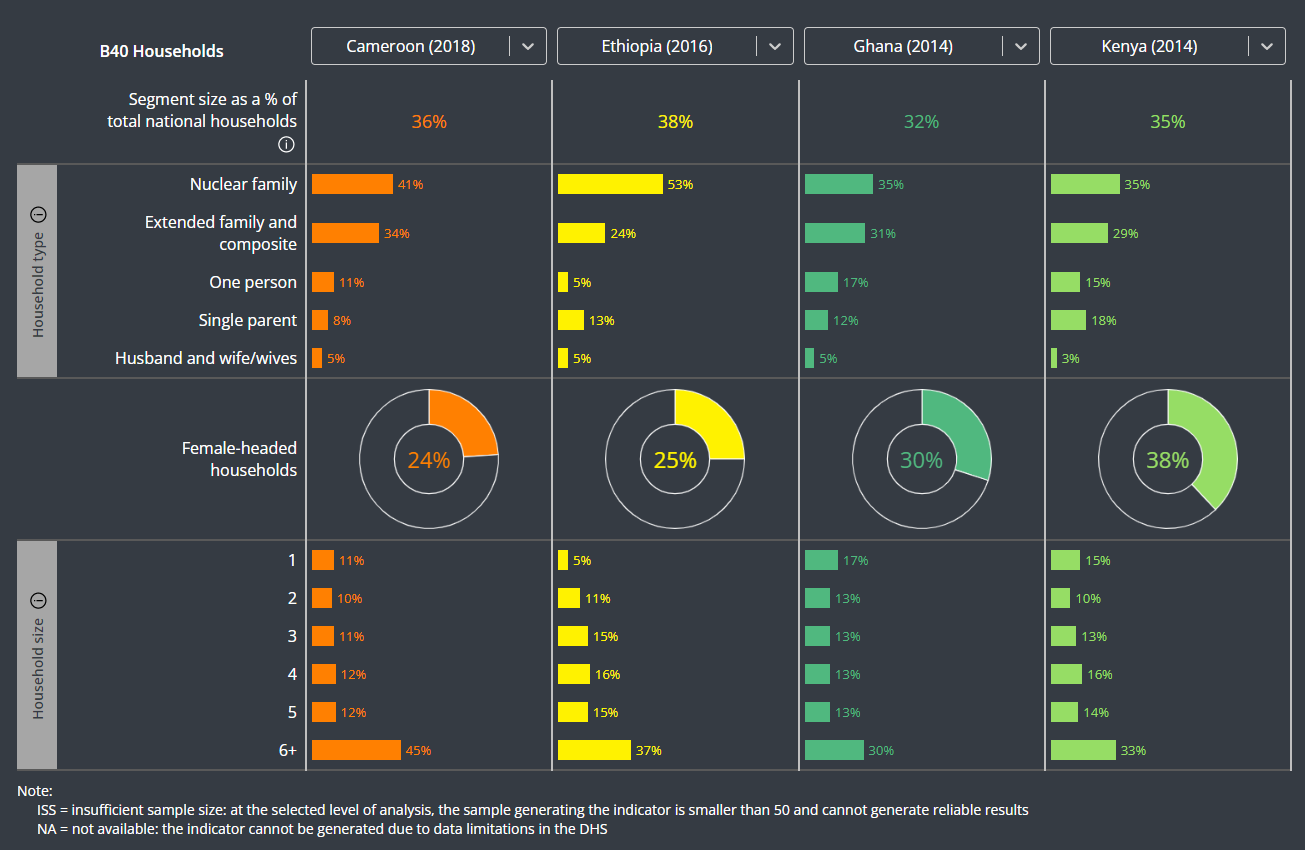 See more in our World Fertility Survey 50th anniversary data visualization showcase.
The DHS Program is authorized to distribute, at no cost, unrestricted survey data files for legitimate academic research. Registration is required for access to data.