UNDERSTANDING SURVEY STATISTICS
India 2019-21 National Family Health Survey (NFHS-5)

I have calculated the infant mortality rate for administrative divisions/ regions of major India States. The visualization depicts wide intra state variations in infant mortality rate which is an important information for the policy makers and implementors at the state level to have special initiative for poor performing administrative divisions.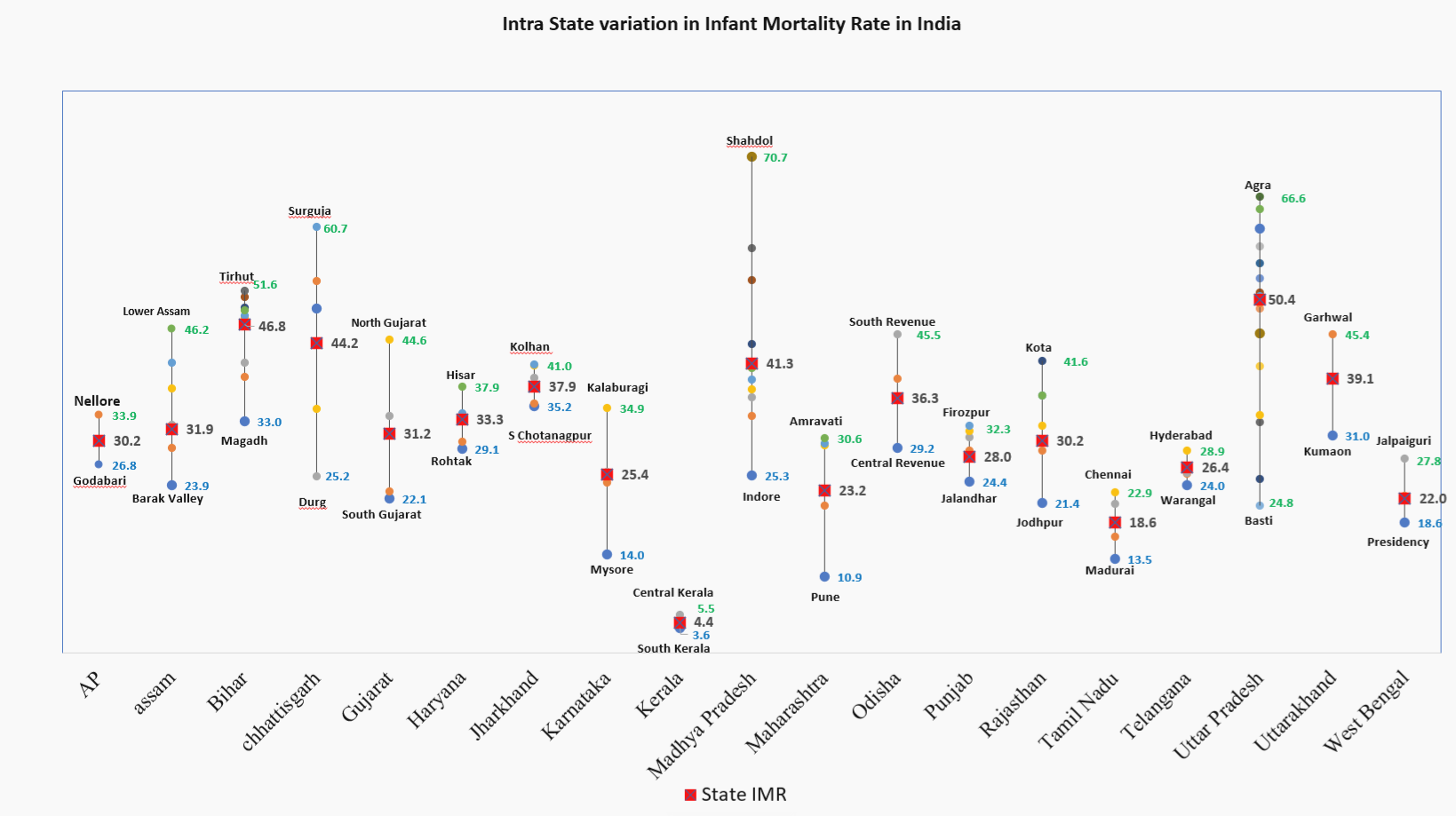 See more in our World Fertility Survey 50th anniversary data visualization showcase.
The DHS Program is authorized to distribute, at no cost, unrestricted survey data files for legitimate academic research. Registration is required for access to data.