UNDERSTANDING SURVEY STATISTICS
Pakistan 2017 DHS

"Socioeconomic inequalities in coverage of reproductive, maternity, neonatal, and child health interventions, putting a focus on equity and reach the most underserved in Punjab."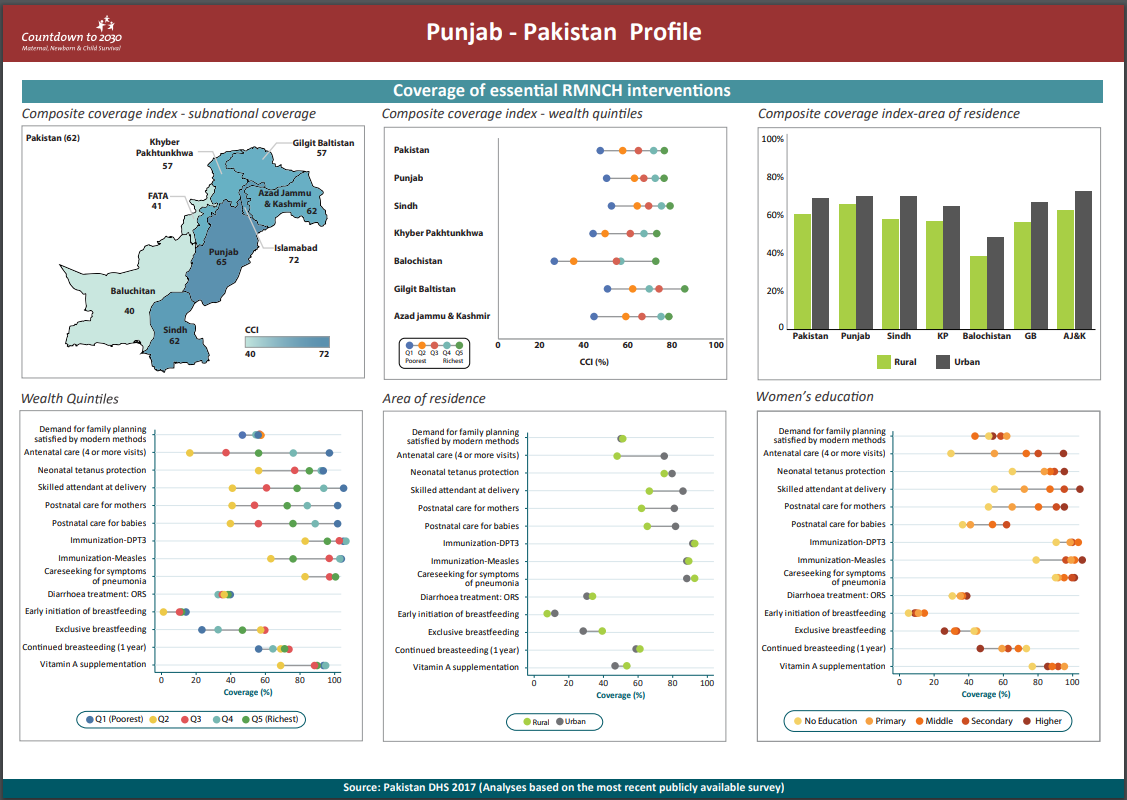 See more in our World Fertility Survey 50th anniversary data visualization showcase.
The DHS Program is authorized to distribute, at no cost, unrestricted survey data files for legitimate academic research. Registration is required for access to data.