UNDERSTANDING SURVEY STATISTICS
Ethiopia 2016 Demographic and Health Survey

Hotspots of female genital mutilation/cutting and associated factors among girls in Ethiopia: a spatial and multilevel analysis

Our spatial analysis revealed that the female genital mutilation/cutting among among girls in Ethiopia is spatially clustered and the hotspot areas of FGM/C have been identified. For further reading please visit this link.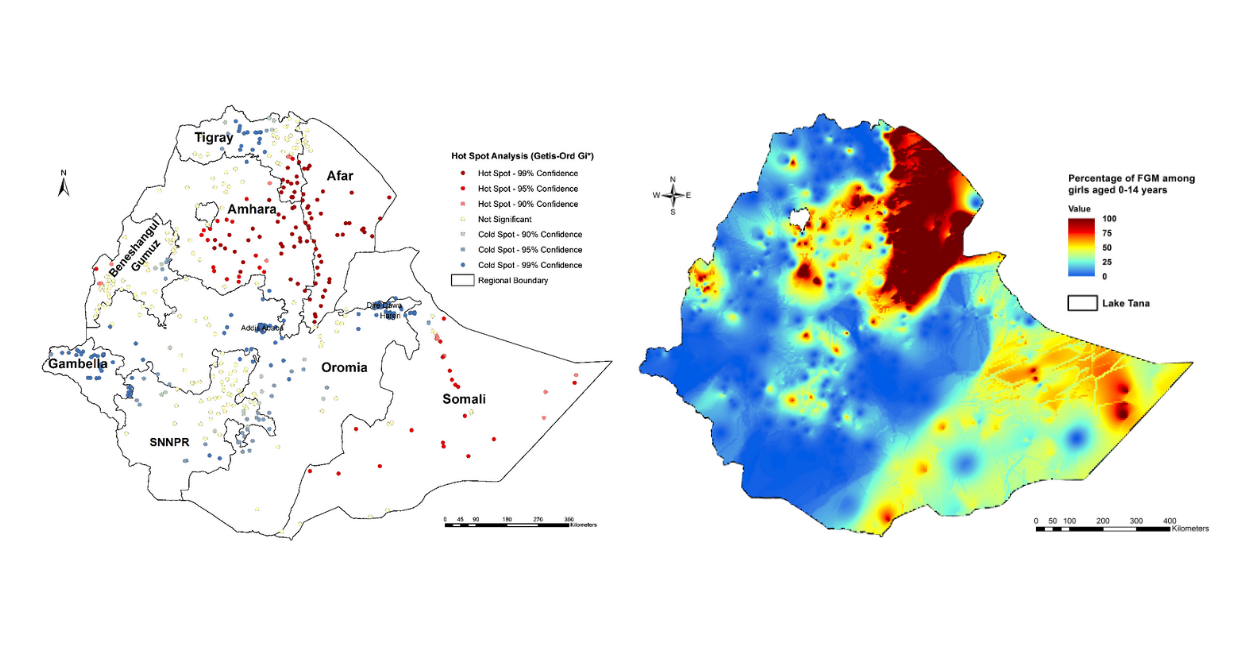 Geographical variation and associated factors of childhood measles vaccination in Ethiopia: a spatial and multilevel analysis

Spatial heterogeneity of measles vaccination coverage can delay measles elimination even in countries with high average nationwide vaccination coverages. In this spatial modeling, a clustered pattern of areas with low childhood MCV1 coverage was observed in Ethiopia. Statistically significant local clusters of areas with low childhood MCV1 were detected in Somali, Afar, Gambella, and Oromia regions of the country. To read more, visit this link.
 

See more in our World Fertility Survey 50th anniversary data visualization showcase.
The DHS Program is authorized to distribute, at no cost, unrestricted survey data files for legitimate academic research. Registration is required for access to data.